TIP: Monitor Your Search Ranking Positions Closely!
August SEO offers affordable Spokane SEO services that will allow you to compete online using high-quality organic search marketing and proven SEO stategies. We employ battle-hardened & time-tested ranking methods to drive organic search traffic with sound content optimization & technical performance optimizations.
We consider ourselves SEO experts because we've watched the search marketing landscape shift tremendously for almost two decades. We're in a great position to offer your local business insights into what Google, Bing, & Yahoo (and others) want you to do for your website visitors.
What Matters to Our Agency..
We'll start to implement & perform the optimizations your website needs right off the bat – so you can begin to appear more frequently in search engine results ASAP. Once we get started, we aren't going to stop until search engines notice you.
Content Optimization
Content creation takes plenty of patience - continually fine-tuning your writing until you hit the "sweet spot" that pleases Google's latest algorithms (even if they change regularly).
Performance
Many people still don't recognize how important website speed is when it comes to your Spokane SEO efforts. The goal is to turn your website into a speeding bullet train (hyperspeed).
Search Engines Change
Google regularly makes updates to its algorithms to stay one step ahead of nefarious ranking methods. We monitor these changes to stay informed and keep our client websites updated.
Backlink Strategy
More Backlinks = More Domain Authority for your your website. It's not that simple, but it does sum things up. Links are important, we just don't recommend they become your entire focus!
Heart of Our Process
As a leading Spokane SEO Firm - we combine keyword strategy, performance enhancements – & human-written unique content to help our clients rank their target kw's quickly.
Transparent Reporting
We strive to provide you with information that's easy to digest so you'll never be confused about the actions we're taking on behalf of your business. We know you want to hear how things are going.
We're Google Savvy
With years of experience interpreting which optimizations Google is focused on, it doesn't take us long to create a personalized SEM strategy.
Content Marketing
Content on your website needs to be arranged sensibly. When done right, it's excellent for your SEO, but you can also help visitors on your site find additional relevant content w/ great link strategy.
Keyword Research
You should be performing keyword analysis to understand which keywords are going to be most beneficial and produce search traffic.
Spokane SEO Agency
95% of our business originates from the Spokane, WA and Coeur D' Alene, ID areas - with a few outliers from out of state who tracked us down! We're seasoned veterans of digital marketing.
We 💖 Our Clients
Our clients are at the center of everything we do. We've been selected to several "best in Spokane" lists of the top local agencies.
At August SEO, we understand that every business is unique, and so are your digital marketing needs. We don't offer a one-size-fits-all pricing model. Instead, we offer flexible pricing structures tailored to your specific needs. By considering the following factors, we ensure you get a personalized, effective, and efficient SEO strategy that matches your business and delivers the best return on your investment.
We're not just about pricing—we're about value, so let's partner up to drive your business forward!
Size of Your Business
Every business is unique, and its size is crucial in determining the extent and approach of our SEO services. A small local business may require a different strategy than a large corporation operating in numerous locations. The size of your business often correlates with the number of pages, the complexity of the site structure, and the breadth of the market you're targeting, all of which are key elements in our pricing structure.
Strength of Your Competition
The competitiveness of your market significantly impacts the amount of effort and resources needed for your SEO campaign. If your business operates in a highly competitive industry, we must employ more advanced SEO strategies and techniques to outperform your rivals. This involves a thorough competitor analysis to understand their strengths and weaknesses and develop a unique SEO strategy that gives you a competitive edge.
Industry or Market Being Targeted
The specifics of your industry or market directly affect the complexity of your SEO strategy. Different industries have unique keywords, customer behavior, and trends, which must be considered when optimizing your website. For instance, a highly specialized industry may require more in-depth keyword research and content creation than a broad, general industry.
Content, Pages, or Profiles to Optimize
The volume of content that needs to be optimized is another important factor we consider. A larger site with numerous pages or a business with multiple online profiles will require more extensive optimization. This includes not only the on-page SEO elements like title tags, meta descriptions, and content but also off-page SEO strategies like link building and social media optimization. Our pricing reflects the time and resources needed to optimize your online presence across the board effectively.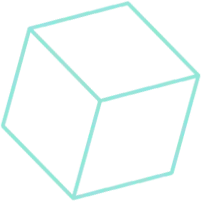 Establish Brand Visibility
Search engine optimization presents an opportunity to get your brand in front of your target audience when they want to find you. By and large, People who find you without clicking on PPC ads will trust your brand more (they know what they're going to find when they land on your website!). The same is not always true for PPC ads as landing pages are prevalent and marketers are trying to send visitors to what they want customers to see.
Spokane SEO Services – Testimonials
What Our Clients Are Saying..
Kevin is extremely attentive to my needs! Personally very accessible, extremely efficient and punctual. His is cost-effective services are the best in the Spokane area for sure.
Kevin August and his team have helped us improve our lead generation by over 300% in their first 3 months of working with our company. We tried hiring multiple optimization companies over the last few years before finally finding Kevin. These guys are the company you've been looking for. No gimmicks, no false reporting, just great results.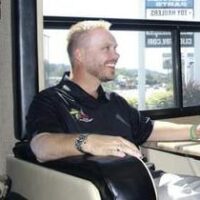 Kevin is a true pro. He is organized, methodical, thorough, timely listens, and has to skills to do what he says he will do. He will get results! I highly recommend August SEO. Best in Spokane by far.
Start w/ an SEO Analysis:
When we're finished, we'll provide you with a detailed PDF Report of our findings alongside our primary suggestions as to how we can improve your website for the better.